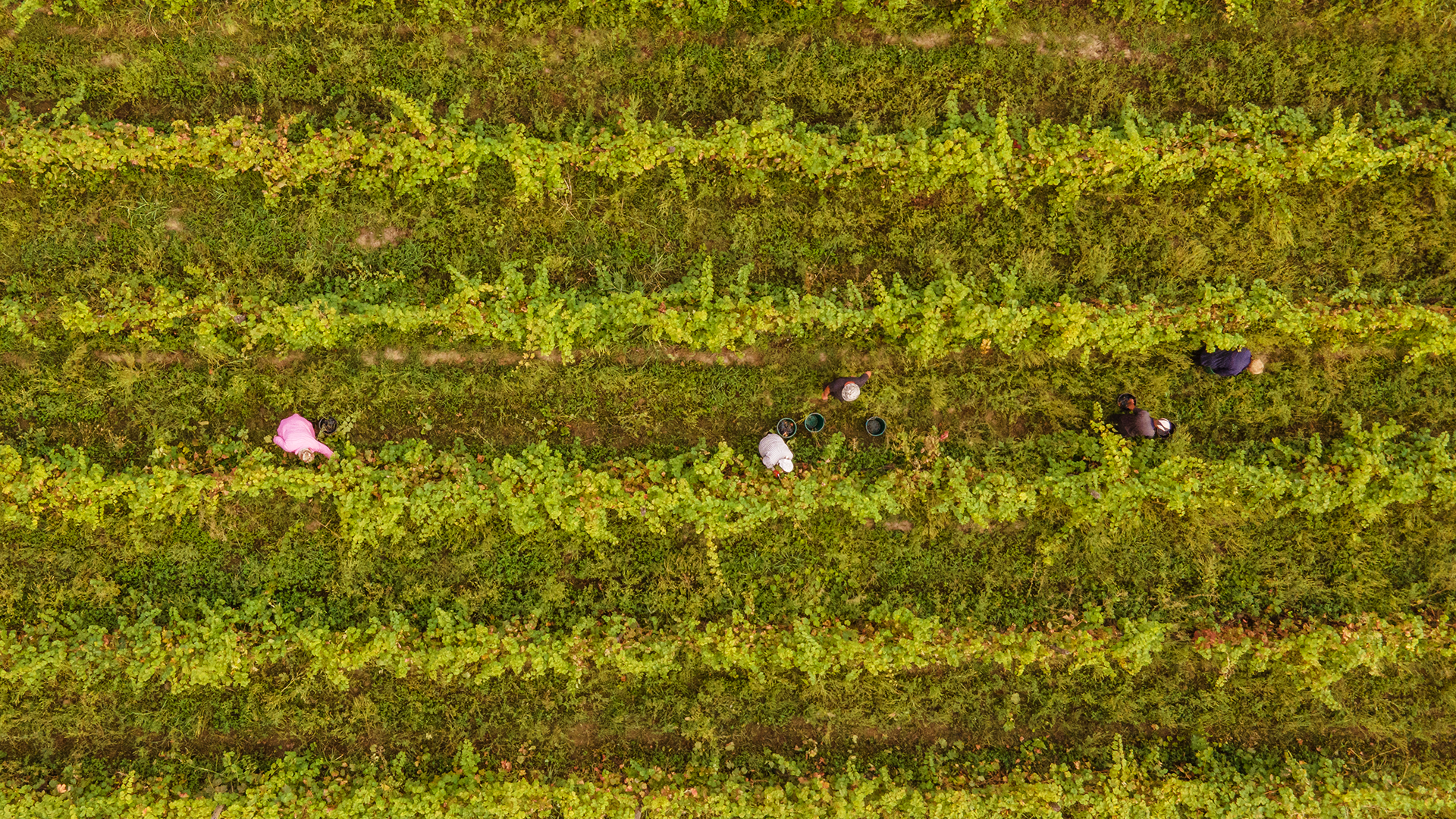 Wine Tours
"Teliani Valley" winery situated in Telavi, Kakheti, the region of Georgia richest with wine, offers various types of wine tours all year round.
Harvest
Rtveli is the celebration of harvest, fertility and prosperity. The most important event of the year in winemaking begins in September and lasts for several weeks. From early mornings until late evenings, the entire team of Telani Valley works tirelessly, accompanied by music, laughter and all kinds of festivities.
Our guests are welcome to participate in every stage of the Rtveli celebration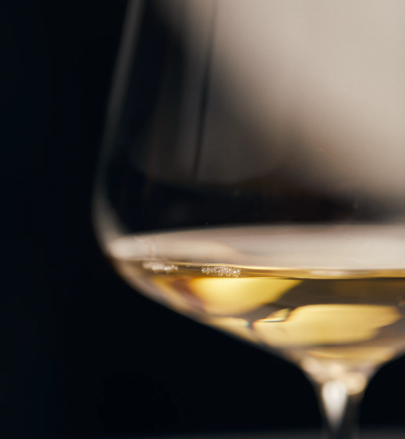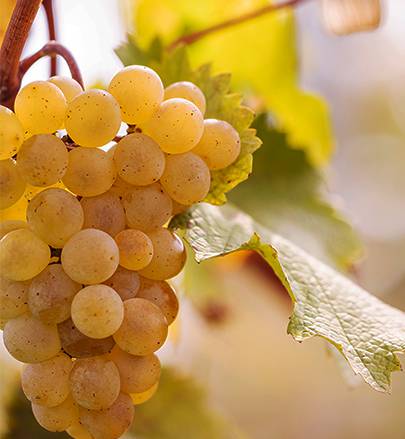 Rtveli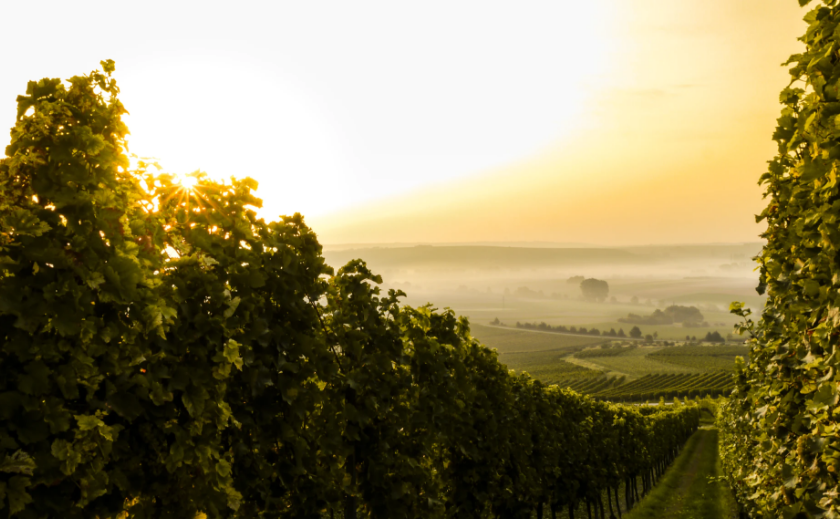 Wine Tour
The Teliani Valley wine tour lasts for an hour. During this time, guests will be able to visit the winery, learn about the history of Georgian winemaking and traditional winemaking method, discover the different stages of wine production.

In the end of the wine tour guests will taste selected wines from the Teliani Valley wine cellar.

For more detailed information and bookings, contact us at: winery@telianivalley.com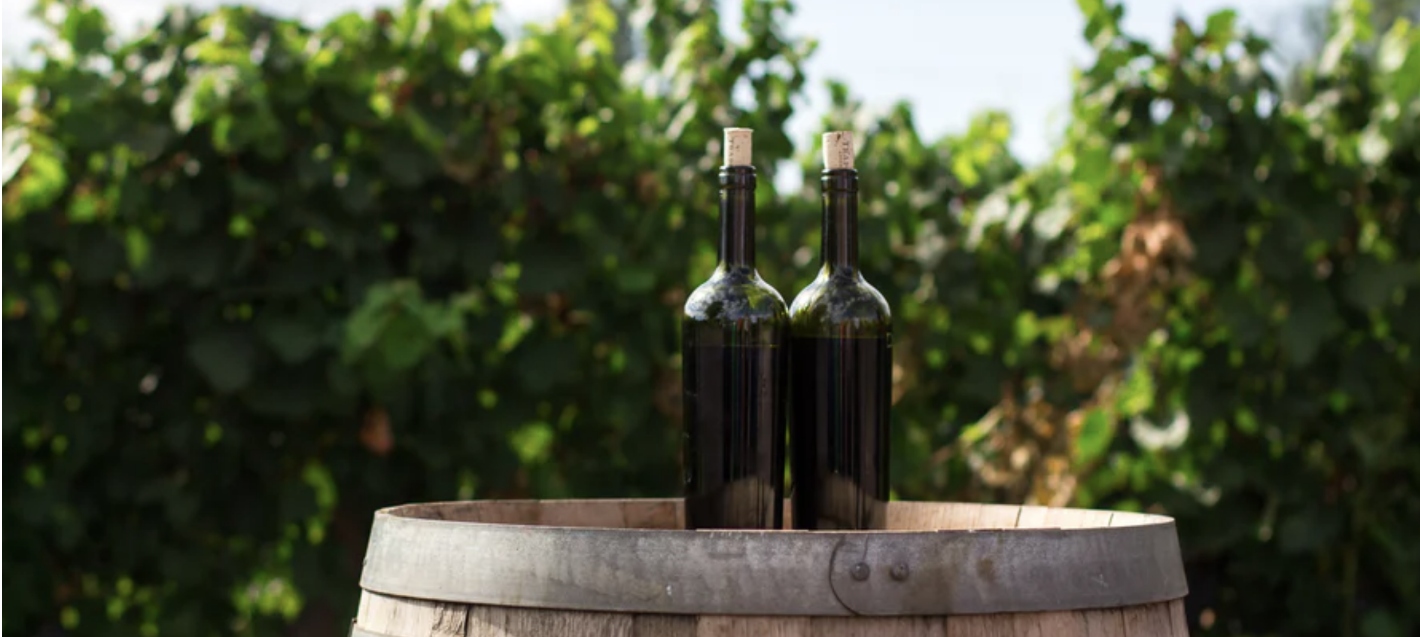 Guest House
A small, guest house type hotel located at the entrance of Telavi, on the premises of "Teliani Valley" winery, has been hosting wine lovers from around the world since 2005.
The guest house offers 7 rooms in total, 5 standard and 2 luxe. Each room is named after a famous Georgian wine - the guests can choose to stay at Teliani, Mukuzani, Qvevri, Tsolikouri, Saperavi, Tsinandali, Khvanchkara. All rooms are decorated in classical Georgian style, each according to the color of the wine it is named after. Besides from a filling breakfast included in the room service, visitors can also experience the authentic Kakhetian Supra, along with a wide variety of "Teliani Valley" wines.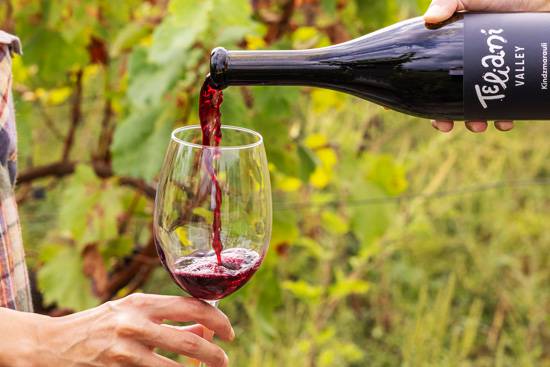 Wine Tasting
"Teliani Valley" winery visitors have a chance to savor a range of our wines. Our professional sommelier will talk the guests through the rules and etiquette for wine tasting - a choice of glass and how much to pour, temperature recommendations for various types of wines, wine color and opacity, determining wine age and origin, recognizing tones, tastes and aromas and more.
Things to note before tasting:
The best time for wine tasting is morning, when the senses are at their sharpest; Coffee, chocolate, menthol, walnuts, spices and other strong flavors have a negative effect on the perception of the bouquet;It is not recommended to taste wines after eating or consuming strong spirits